CULINARY, BAKING & PASTRY ARTS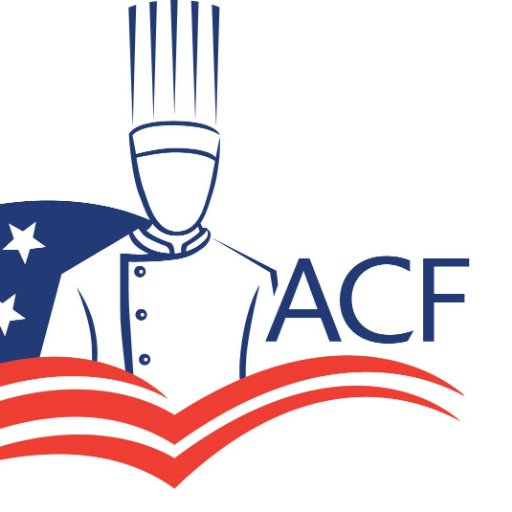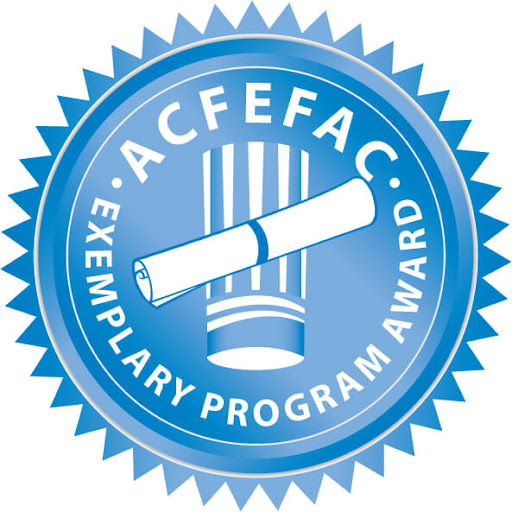 Program Description:

The Culinary, Baking, and Pastry Arts program is an American Culinary Federation (ACF) accredited program and a recognized training facility of the Federation of Dining Room Professionals (FDRP). It is a two-year program designed to allow students to experience all aspects of the culinary arts and restaurant industries.
Culinary students will:
Receive on-the-job training in a full service restaurant
Learn foundational skills to be employed in this fun, fast-paced profession
Learn from industry respected professionals and a nationally recognized chef
Experience comradery within the classroom and develop successful teamwork skills

Have the opportunity to earn a variety of certificates

Do you have a passion for the culinary arts or the culinary industry? Do you like a fast paced learning environment? If you have an interest, but no skills in this industry or possess solid foundational skills with industry passion, this class will propel you to the next level of becoming a culinary professional!
Course Curriculum Focus:

Students choose from one of three tracks:
ACF Baking Certification
Baking, planning & prep
Basic baking
Baking technology
Baking terminology
Breads & desserts
Pastries
Dining Room Hospitality
Introduction to hospitality
Customer service/hospitality
Customer service management
Banquet & event services
Hosting & cashier services
Server training
Catering & event planning
ACF Culinary Certification
Meat, poultry & fish
Foundational food preparation
Breakfast & lunch preparation
Vegetables, salads & dressings
Soups, stocks & sauces
Restaurant safety & sanitation
International cuisine preparation
Program Benefits:
Have fun in class

Earn 3 high school credits per year

Opportunity to earn college credits

Competency Certificates

Leadership opportunities

Local employment opportunities

Preparation for post-secondary education

Volunteer opportunities

Available industry certifications (see below)

Industry Certifications:
After successful completions:
American Culinary Federation Fundamentals Cook Certification*

American Culinary Federation Fundamentals Pastry Cook Certification*

Federation of Dining Room Professionals Apprentice Certification

WA State Precision Certifications: 21st Century Skills; Event Planning & Management; Food Service & Culinary Arts
* ACF certification examinations are available to second year students that have met the ACF requirements.

Prerequisites:
Students should indicate a career interest in Culinary, Baking, Hospitality, or Food Service Industries.

Upon acceptance into the program, student and parent/guardian are required to attend the orientation at Cascadia Technical Academy.

Professional attendance is essential for students.

A Current Washington State Food Service permit is required.

Application process for second year students requires successful completion of the first year with a "B" grade or higher and the program teachers' recommendations.

Organizations:
Possible enrollment in the American Culinary Federation Society

Federation of Dining Room Professionals Society

Lab Time/Theory Time:
Approximately 40 percent of the time will be devoted to in-classroom theory and 60 percent to lab.

Textbook Reading Level:
Theory Material – 12.0+

Career Opportunities:
Chef

Sous Chef

Cook

Baker/Pastry Chef

Caterer

Restaurant Manager

Server

Host/Hostess

Cashier/Sales

Hospitality Worker

Credit Equivalencies and College Credit:
Click here to learn more about credit equivalencies.
Click here to learn more about the articulation agreements and college credits available for each program.

Program Supply List / Student Costs:
CTA programs require that uniforms, supplies, and other program specific related items be purchased prior to the first day of school. To access the list for Culinary Year 1, please click here and for Culinary Year 2, please click here.

Please use the school order code: CTA

Important: Food worker Card – Due by first day of class:
If you are preparing or serving food, you are required to possess a food worker card. Please go to the website: www.foodworkercard.wa.gov/ for information on where and how to take the test and print your card.

Note: It is recommended that all students attending Cascadia Technical Academy have medical insurance. Family medical insurance or student accident insurance is required for students participating in internships or clinicals. Student accident insurance is available through the sending high school.

If you have concerns regarding these expenses, please see Melissa Downing. There are funds available for qualifying students. Ms. Downing can be reached at 360-604-1062 or at Melissa.Downing@evergreenps.org. Ms. Downing is available during the school year when school is in session.